About us
What we curate in Poplab is always hype-worthy because we're always on the look out for relevant trends, and never aiming for mass appeal.
Here, we encourage you to experiment with Streetware, to make your own statement. The Poplab platform allows you to immerse in the diversity that is Street culture, whether online or irl – whatever you call native.
Join the Poplab community, a safe space in which we encourage engagement and col/lab/oration. Most importantly it's where you can explore at your own pace and have fun as you traverse what style means to you at different points of life.
In the end it's not about what's popular or even being popular — it's all about /pop/ulating every part of life with meaningful expressions of what you stand for. Life's a /lab/oratory, it gets messy, and that's what make it fun right?
The og renegades

Poplab. exclusive beta launch in Apple App Store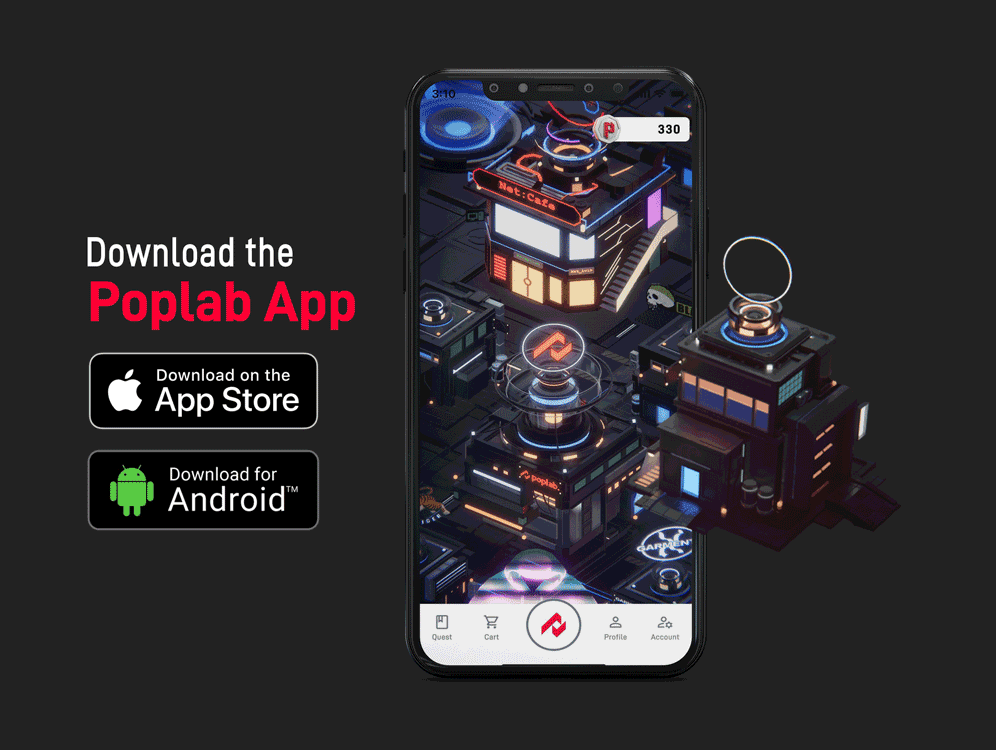 Immerse in an experimental virtual world

Personalise your own avatars, embark on interactive quests, try on the digital versions of merchandise and even purchase exclusive NFTs from selected brands.
Access exclusive drops

Explore Poplab-exclusive and time-limited merchandise that speaks your hype. For the most discerning hypebeasts.
Express your hype

Customise your personal avatar with branded and designer skins and flex your hype to fellow renegades.
Quests & rewards

Embark on a variety of quests and stand to win limited merchandise and rewards.